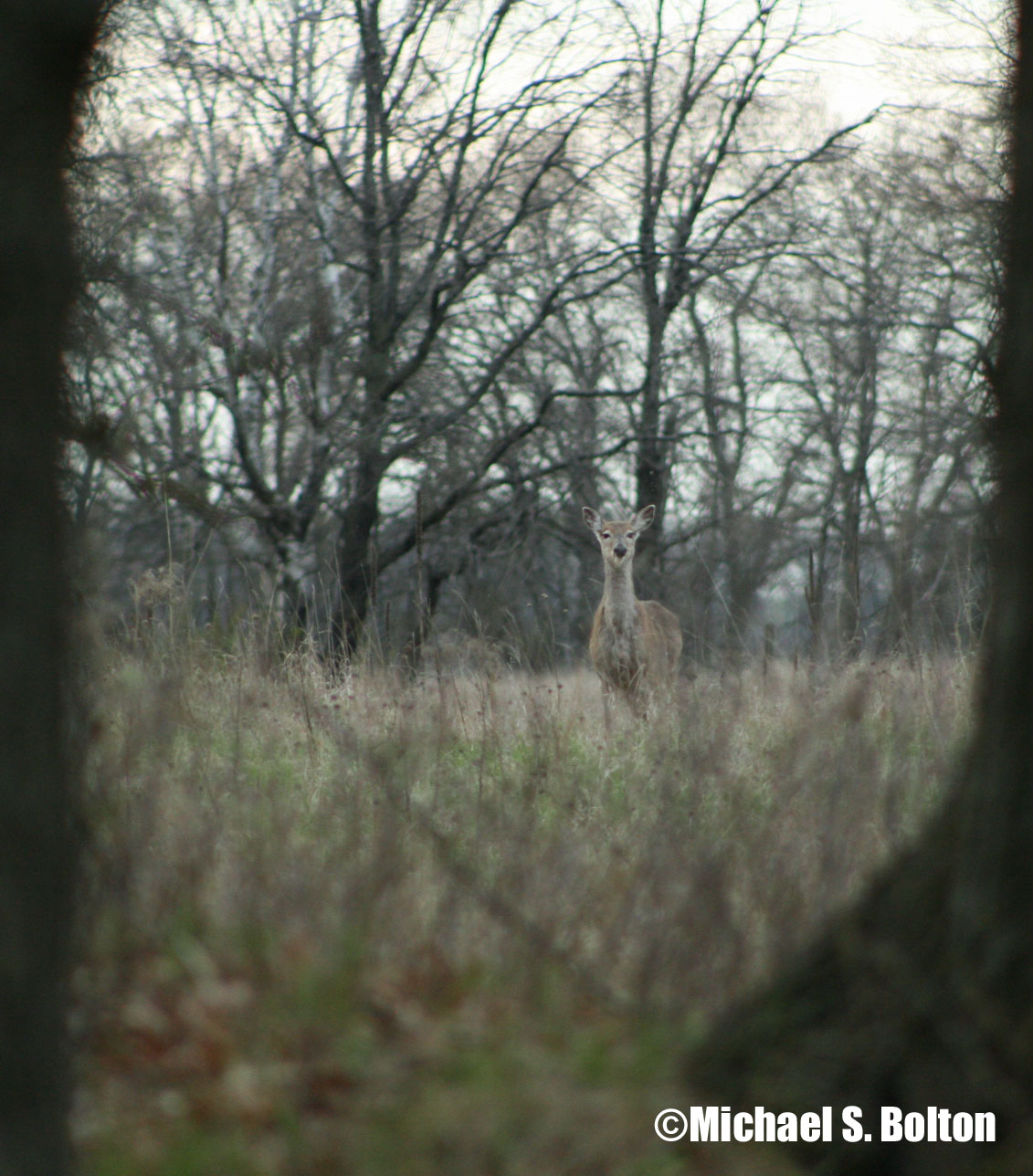 Hiking the Sherburne National Wildlife Refuge is something that I thoroughly enjoy; being in the outdoors is a passion for me. I always bring my camera with a telephoto lens, thinking that someday I'll get that "Ansel Adams" wildlife photo or scenery shot.
Hiking the trail this week I spotted two deer grazing in a small field, and for some reason they didn't notice me right away. I tried sneaking up on them, bobbing and weaving like George Foreman behind  trees and brush, getting ready for that perfect picture.
And then…….thinking that I was the invisible man stepping out from behind a tree to get my perfect picture, they both were staring right at me.
I swear I could hear the one deer say to the other, "Really, did this guy with the bright shirt on, crashing and falling behind the trees, think we didn't hear him?"
Well at least I was able to get somewhat of a close-up picture. I'm going to have to work on my stealth like techniques, and probably wear something not so bright, or go to the zoo to take pictures of wildlife.