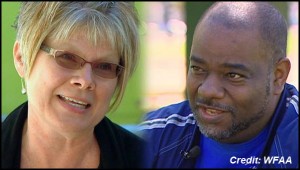 This is really a great story; it has so many elements that defy the typical stereotypes that we're lead to believe. If you stop and really think about this unselfish act that this wonderful woman did, well I think it's AWESOME! This is truly a must read story, it makes you think about how far would you go to help someone out in need, let alone a stranger.
"Life's most urgent question is: What are you doing for others?" Martin Luther King
I have to admit that I've been so preoccupied with work lately, that I tend to forget those things that are really more important in life. My prayer this Easter Sunday is that I take the time to help those that are less fortunate than me.