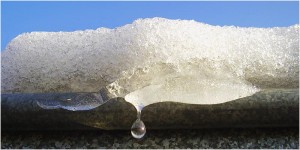 I love spring, but I really hate the transition between winter and spring. For one thing it's
really hard to cross-country ski in melting snow; the snow sticks to your skis,
which you can barely pick-up. My feet reminded me of the Abominable Snowman as I
waddled up the hills.
My friends think I'm nuts when I do a high five every time I hear it's going to snow. Pretty soon
those snow storms are going to turn into rain showers and melt all of the snow
for good, which means no more cross-country skiing. That would be fine if I
could jump right into mountain biking, but it never quite works out that way.
Recently I've been watching Craigslist for a good used spinning bike; maybe
that would help with my withdrawal from not being outdoors