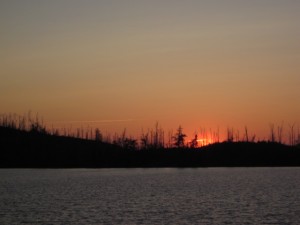 We just got back from five days in the BWCA trout fishing, and I can describe the trip in one word, "WINDY". The fishing was pretty good, but the lake that we were on just had a mayfly hatch, which always can make fishing more of a challenge.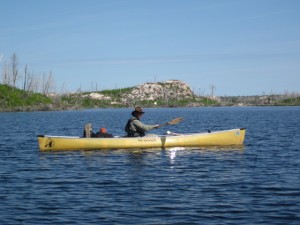 We had a last minute dropout this year, and I ended up using a solo canoe for the first time. This was something I've always wanted to try, albeit in a little calmer weather would have been nice. We started out with two foot rollers coming across the lake, and had to canoe at least a half mile to get to the lea side of the lake. I gripped the paddle so hard my knuckles turned white, and having no experience in a solo canoe didn't help either.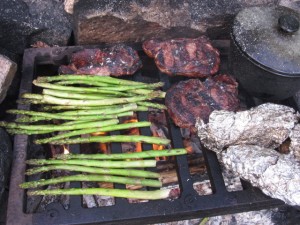 Our first dinner was steak, potatoes, and fresh asparagus. I could barely fit into my sleeping bag after that meal. We tried a few different dehydrated meals this trip, which actually turned out quite well. Next year I'm going to bring all the food, it always seems like we bring way too much food with us.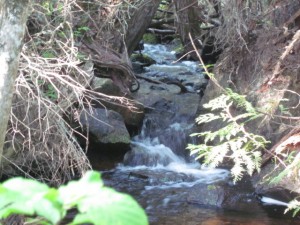 There was only one portage this trip, but it was 520 rods (1 3/4 miles), with one of the steepest hills I've every had to carry a canoe. We crossed a small stream several times, which was very surreal.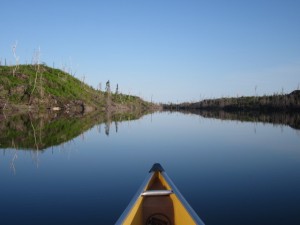 Having had four days of heavy wind, you can guess what the day was like going out was like-dead calm!